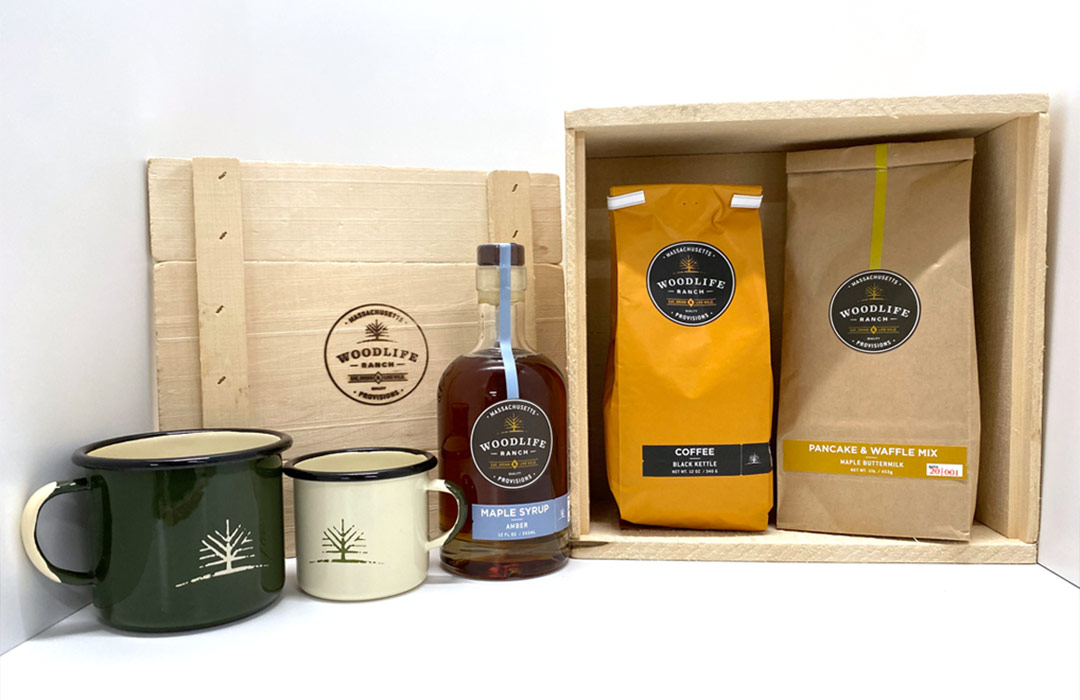 Ultimate Holiday Gifts for Food & Travel Lovers
Food Travelist // Sue Reddel
It's that time to find just the right holiday gifts for the food and travel lovers on your gift list. We're sure that you'll find something special for just about everyone. Be sure to look for discounts and holiday specials when you visit each individual website. We have personally tried or experienced each of these items. In some cases we received samples. As always, we may receive an affiliate sales commission when you click and purchase any items. These commissions do not affect your price but they help support Food Travelist.
With many people staying home for the holidays it's a perfect time to send along something that everyone can enjoy at home. From subscription food boxes to regional sauces and goodies there is bound to be just the gift for the foodie on your list. High on our list are practical holiday gifts for everyone.
Global Grub Food Kits
We've all been doing more cooking at home since lately but have you tried to push your creative skills and master recipes from other cultures? We love doing just that. Global Grub has food kits that fit the bill perfectly. Now you can create fortune cookies, sushi, mochi ice cream, ravioli, and tamales all from a convenient kit that includes everything you need to get started. These kits make a super experience for the home chef on your list. Kits start at $27.99. Check out GlobalGrub.com for all their products.
Amelia's Toffee
Sweet treats are always a welcome gift in our house. Amelia's Toffee is handcrafted in Amelia Island, Florida where they create high quality and really tasty buttery toffee. They even use local Florida ingredients in many of their small-batch toffee products. Fun flavors like sea salt toffee, bourbon toffee, coffee toffee, orange bliss toffee, key lime toffee, and seasonal pumpkin toffee. Check out their website AmeliaToffee.com for more information. Prices start at $7.00.
Adam's Apple Butter
Another female-run company Adams Apple Butter and Theresa Adams produces homestyle delicious apple butter. Their beautiful gift sets are a tasty gift that your friends and family will be so thankful to receive.
Check out the AdamsAppleCo.com website for apple butter, cranberry butter, pumpkin butter, and jams, too. Products start at $9.00. While you're there be sure to read all the delicious recipes Theresa has created with her products. With suggestions like Apple Bourbon Bacon Burger, Homemade Apple Fritters with Apple Pie Jam, and Adams Apple Butter Streusel Muffins you'll be buying apple butter and creating wonderful treats in no time.
Gindo's Spice of Life Hot Sauce
There sure are a lot of hot sauce producers in the world. Do you know a small business that ONLY makes hot sauce? No? Let us introduce you to Mary and Chris "Gindo" Ginder aka Gindo's! They make some unique and great-tasting hot sauces that as they say "don't burn your senses useless."
They also embody everything we love in a good food company their business and their lives are centered around family, work, travel, and most importantly good food. Sound familiar?
Check out their website Gindos.com for all their custom hot sauce blends. They have seasonal sauces, year-round favorites, hot sauce of the month club, and lovely gift boxes for the hot sauce lover on your holiday gift list. Sauces start at $10.00.
Vervana Dipping Essentials Gourmet Olive Oil Set
Dr. Stephen Sinatra started Vervana as a way to introduce consumers to products that would help people be more "vibrant" and healthful. His line of olive oils, spices, vinegar, and Marinara sauce is just that.
Vervana has many gift sets that are perfect for the foodies on your list and a great way to say "I care about you" too. Check out Vervana.com to see the full selection. The beautiful Dipping Essentials Olive Oil Gift Set is one of our personal favorites. Prices start at $39.99 for gift sets.
Savor Patisserie's Macarons
If you're looking to bring the taste of France to your favorite foodie Savor Patisserie's macarons should be on your shopping list. These macarons are special because they are a little bit bigger and full of bold flavors like champagne, salted caramel, s'more, lavender as well as seasonal flavors to choose from too.
There are many gift boxes to choose from and even have macaron baking kits for those who want to try their own hand at baking these little treats. The kit includes everything you need. See the full selection at SavorPatissierie.com. Products start at $12.99. Don't miss all the wonderful recipes on their website, too.
Tidbits Fun Merengues
If you're looking for a fun foodie stocking stuffer try Tidbits Fun Bites. These little sweet treats are a tasty and better-for-you snack. Sugar-free, lactose-free, cholesterol-free, gluten-free, soy-free, non-GMO, and made with all-natural ingredients. They have several flavors and even have a line of Keto and Diabetic Tidbits Fun Bites.
At less than two calories a piece for the regular line and just over one calorie for the Keto & Diabetic you'll want to try all their flavors like mint chocolate chip, vanilla, chocolate, cappuccino, strawberry, and cookies 'n cream. Check out all their product details at their Tidbits Fun Bites website or Walmart.com. Products start at $4.99.
Woodlife Ranch
When a company's value statement starts with "respect for nature" they immediately get our attention. It's one of our core values too. Woodlife Ranch focuses on sustainability and being environmentally responsible makes them a valued partner. They produce apples, honey, and maple products.
Check out their 5 Pack Maple Syrup Sampler or Woodlife Ranch Breakfast Gift Box. Maple lovers on your gift list will thank you.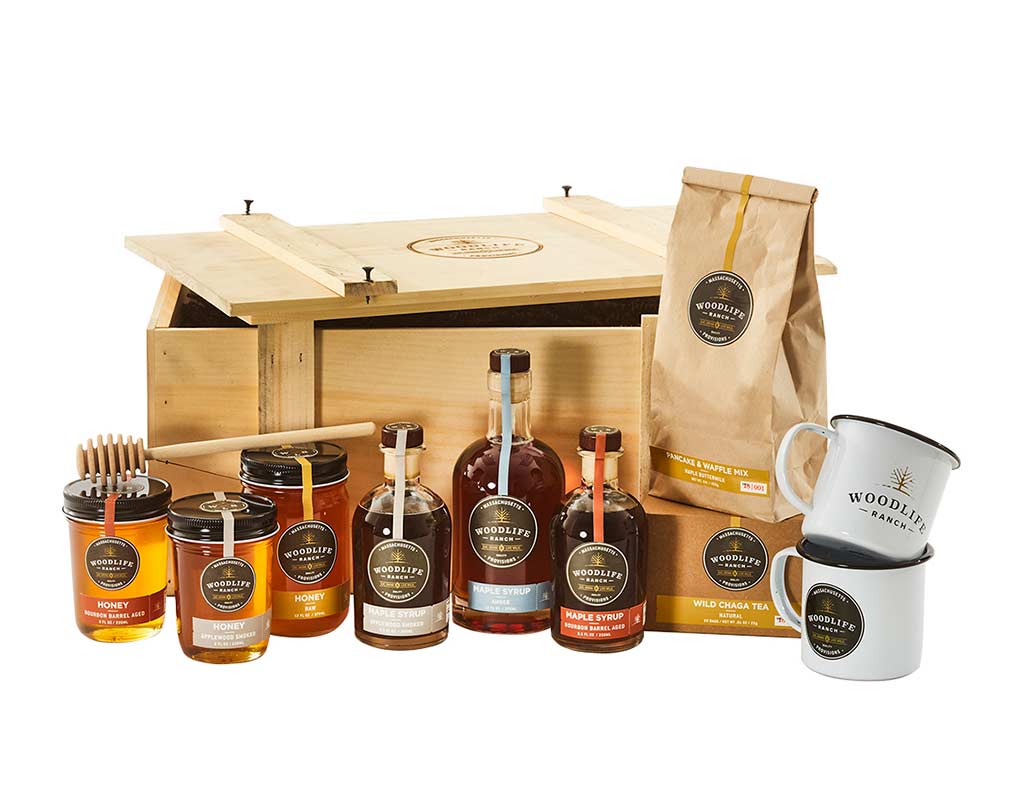 Woodlife Ranch Provisions Crate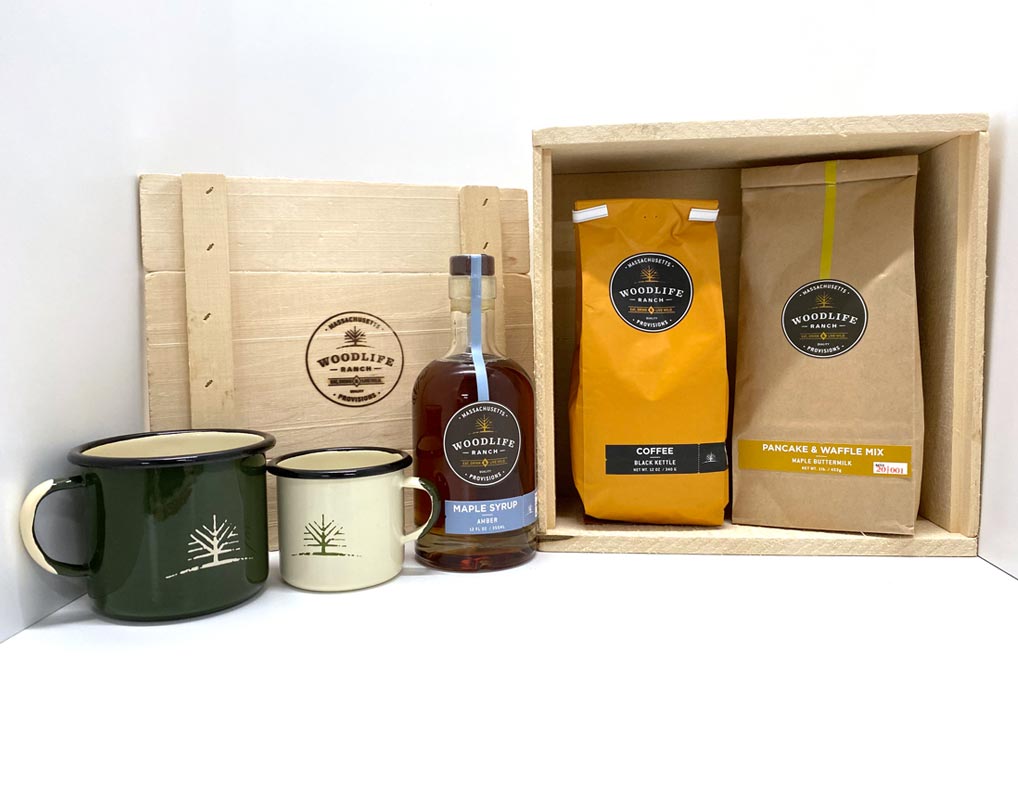 Woodlife Ranch Breakfast Box