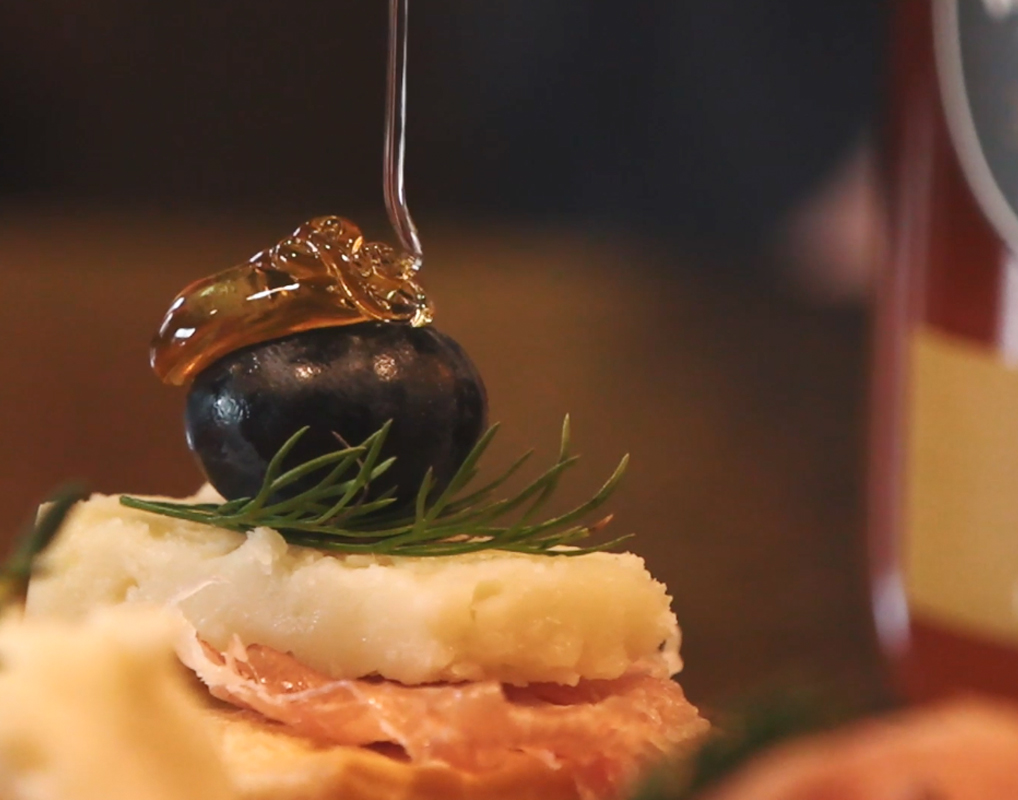 Brie and crackers topped with Woodlife Ranch Honey. Easy and delicious.
Maybe our favorite way to do cheese and crackers now. The triple cream mushroom brie from Trader Joe's is especially delicious with this, placed on Trader Joe's Brioche Toasts. Add a drizzle or a dollop of WLR Honey and you're good to go!
You can get creative with this and try different types of cheeses and crackers. We also used thyme and sage for extra flavor and they worked well as pretty little garnishes too!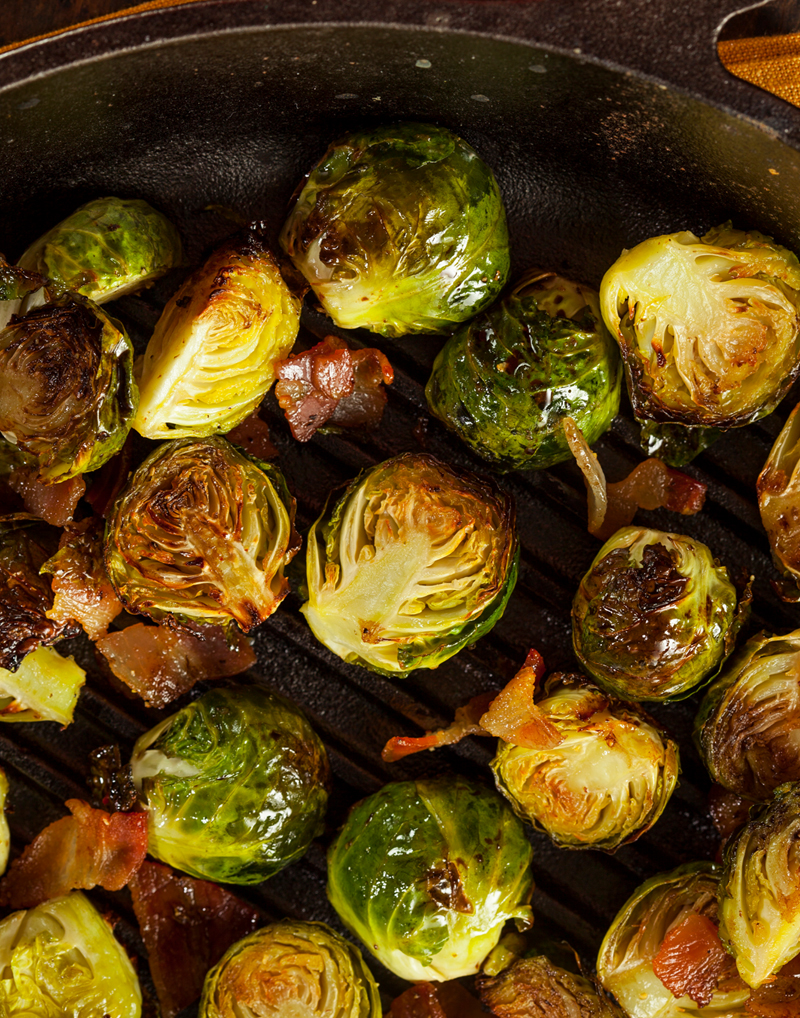 WLR Backwoods Brussels Sprouts
Balsamic and maple glazed brussels sprouts with pancetta and toasted maple pecans
If you'd like to make this a vegetarian meal, the pancetta is totally optional, (but cooking the brussels sprouts in the fat is soooo tasty.) All of the amounts below can be changed slightly, we like to taste as we go and make adjustments!
Ingredients:
1 pound Brussel Sprouts, halved
⅓ pound Pancetta, diced
1 cup Pecans (we used whole pecans, half them or dice them if you prefer)
3 tbsp Balsamic Vinegar 
1 tbsp Woodlife Ranch Maple Syrup (this recipe is delicious with any one of our 5 syrups)
½ tbsp Olive Oil
Salt and Pepper
Directions:
Preheat oven to 400 degrees.
In a bowl, toss brussels sprouts and pecans together with olive oil, balsamic, and maple syrup.
Roast for 30 minutes in preheated oven.
While sprouts and pecans are roasting, sauté diced pancetta in a large nonstick pan, cooking until golden brown.
Remove brussels and pecans from oven and transfer into the stove top pan with pancetta, mix it all up and sauté for another 10 minutes or so, option to use high heat if you want it crispy.
(If you are skipping the pancetta, you will still sauté the brussels and pecans stove top when you take them out of the oven)
Do a taste test and decide if you want to add salt, pepper, and/or more maple and balsamic.
Serve and enjoy!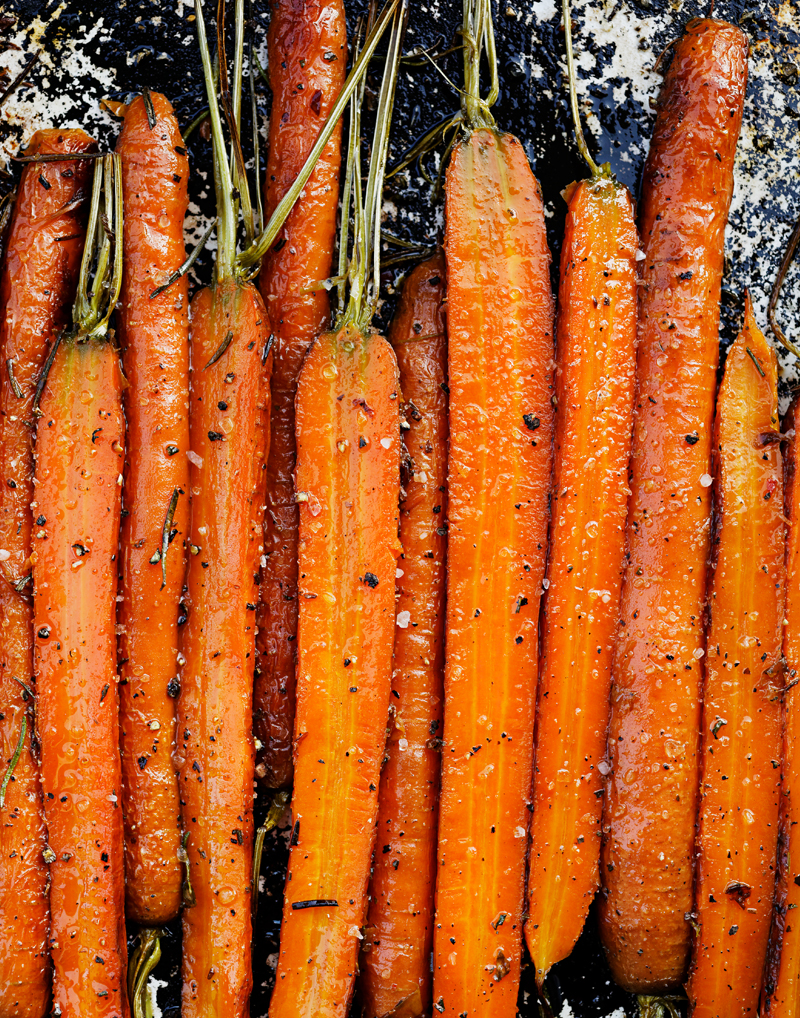 This one is super easy and delicious!
Ingredients:
8 Carrots, large (peel if you'd like, but we don't!)
¼ cup Woodlife Ranch Honey (we usually use our regular honey, but works with Bourbon Barrel Aged and Applewood Smoked)
3 tbsp Olive Oil
Salt and Pepper to taste
Directions:
Preheat oven to 350 degrees.
Place whole carrots into baking dish or baking sheet, drizzle with olive oil.
Mix around until carrots are completely covered with olive oil.
Pour on the honey.
Bake in oven for 40 minutes to an hour. The longer they cook, the tenderer and softer they will get.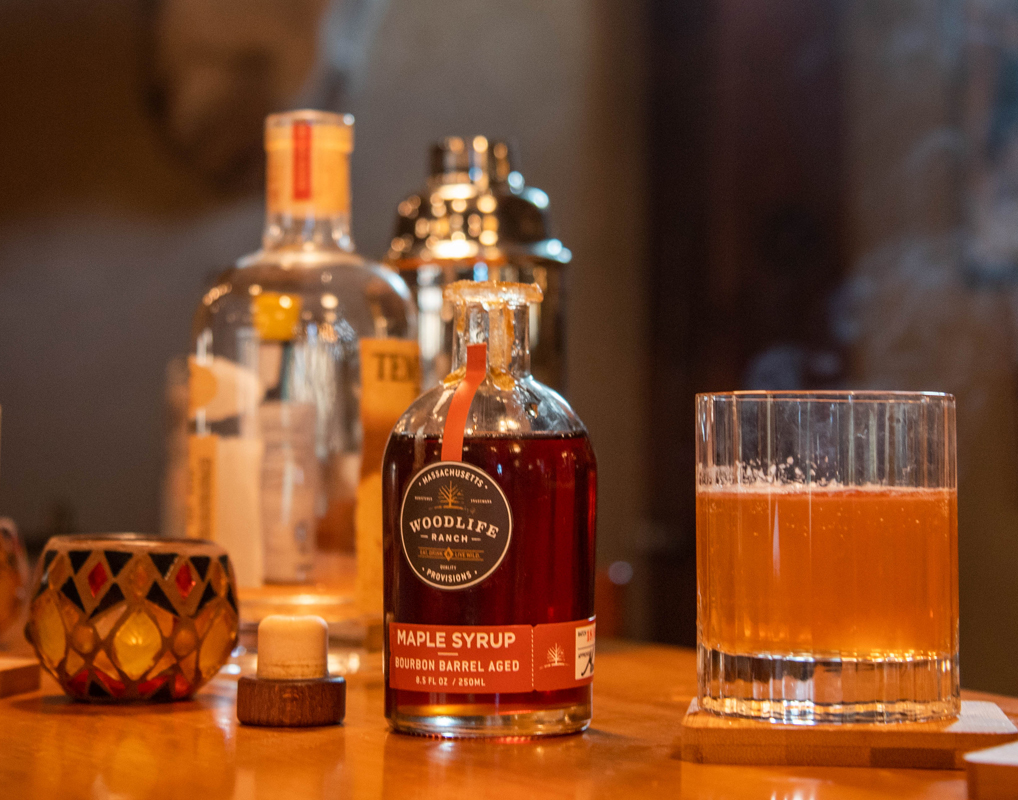 Ingredients:
1 ounce Rye Whiskey (we used Tap 357 Rye Maple Whiskey. Bulleit Rye & Redemption Rye are great too)
1 ounce Dry Vermouth
1 tbsp Woodlife Ranch Bourbon Barrel Aged Maple Syrup
Dash of Angostura Bitters
Lemon Twist
Bourbon soaked cherry for garnish (optional)
Directions:
Fill a cocktail shaker with ice.
Add ingredients.
Shake and strain into a chilled cocktail glass.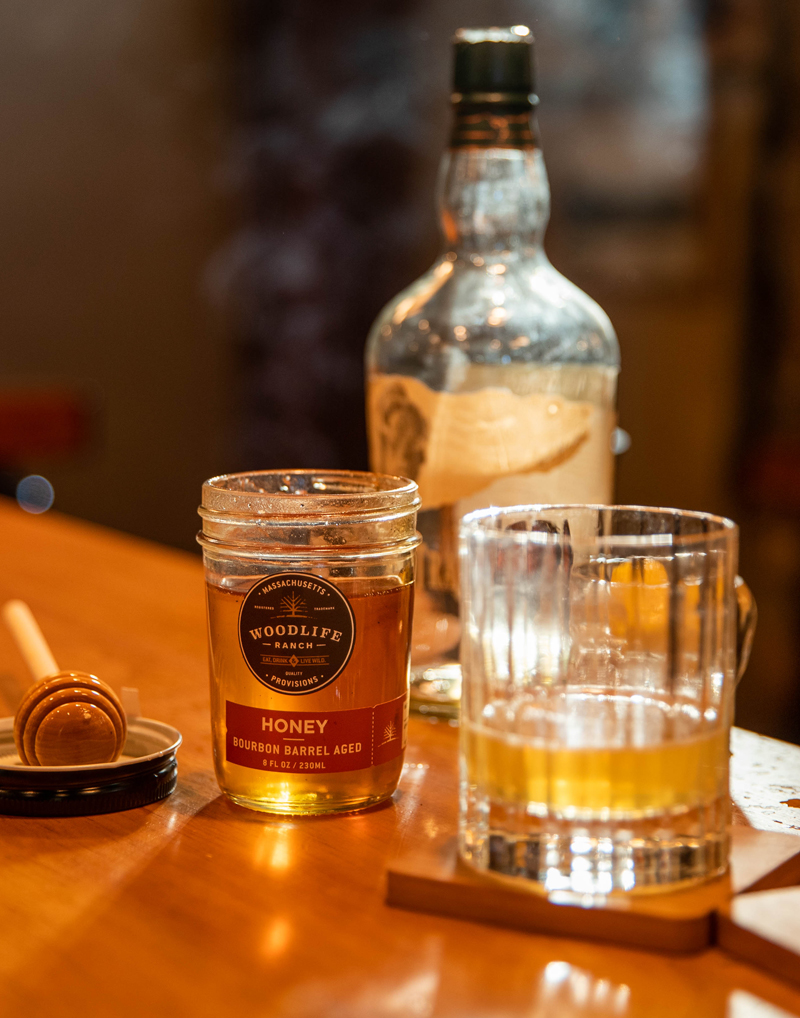 Ingredients:
1/4 ounce Bourbon Barrel Aged Woodlife Honey
1/2 ounce hot water
2 ounces Whiskey (of your choice)
3/4 oz fresh lemon juice
Directions:
Add honey to a cocktail shaker then add hot water (helps to dissolve honey) and stir to combine.
Add whiskey, lemon juice and ice.
Shake, pour into a cocktail glass and enjoy!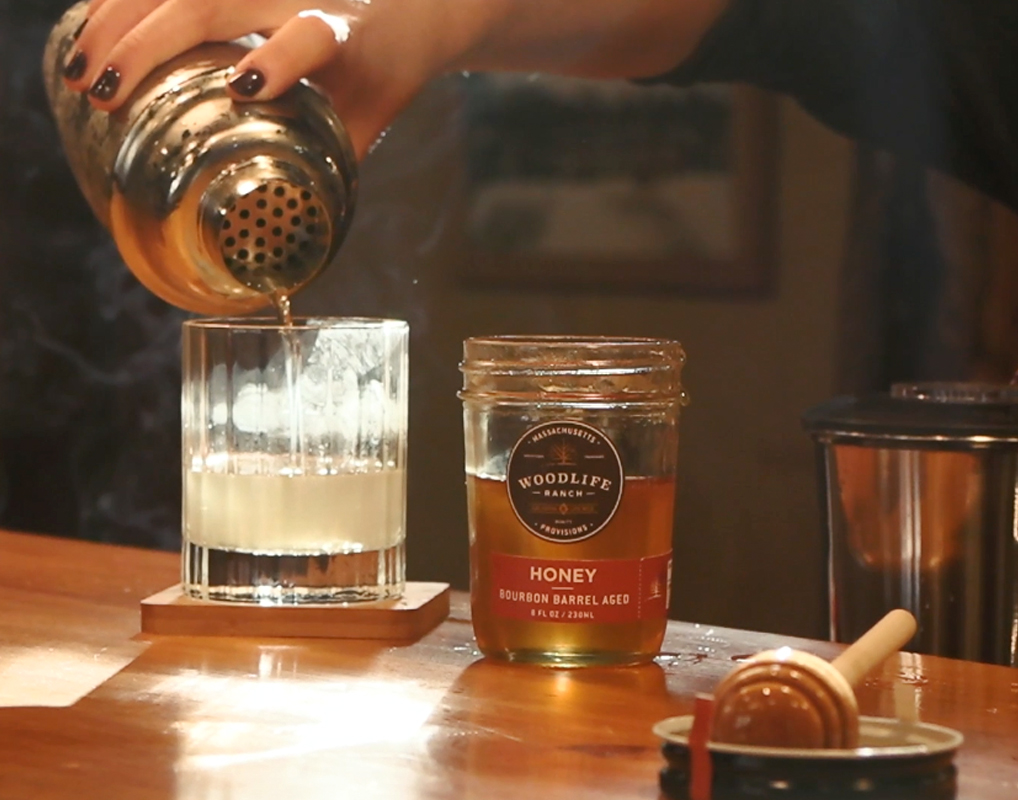 Ingredients:
1/2 ounce WLR Bourbon Barrel Aged Honey
1 ounce Vodka
1/4 ounce Lemon
A few sprigs of fresh lavender or lavender syrup if you have it handy (we use Lavender Bitters from Jack Rudy Cocktail Co)
Directions:
Add all ingredients into cocktail shaker with ice.
Shake vigorously, pour and enjoy!