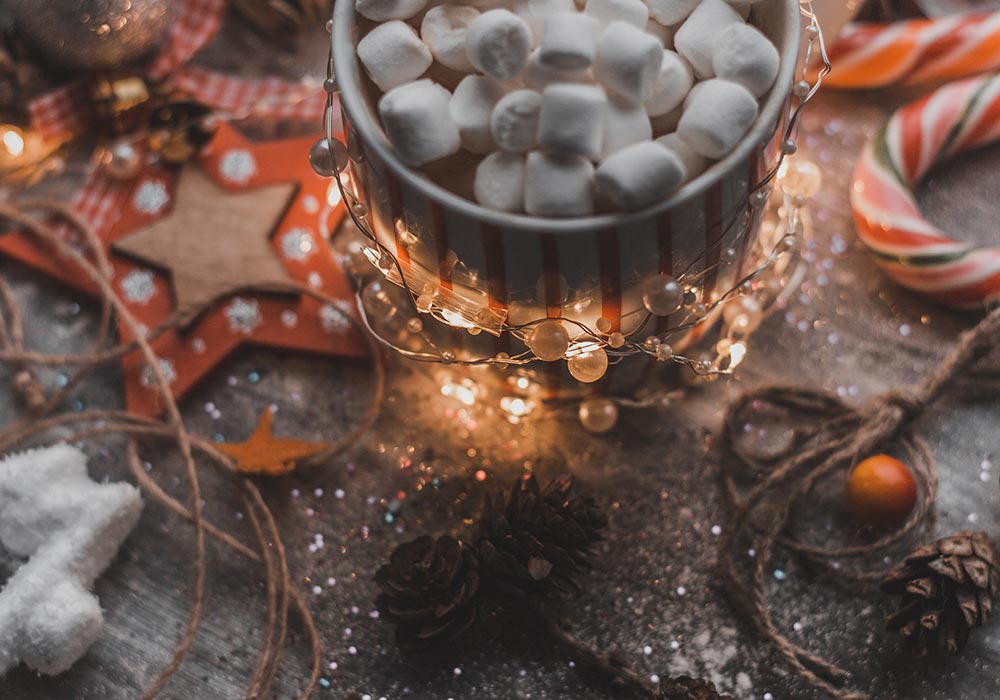 Get Cookin' HOliday Gift Guide
Nutritious Life is making holiday shopping effortless this year. We have handpicked (and tested so you can shop stress free) the healthiest, most practical and inspiring items for every area of your life. We have something for everyone on your list. We'll help you (and your loved ones) get better sleep, relax, cook up healthy and delicious meals, sparkle with self-care, and simply be more joyful!
Here are our favorite items for the person who loves to cook (or who wants to love to cook!). We've got everything from must-have gadgets to meal-kits.
It's Bacon
A bacon gift box may be the perfect gift for the meat lover on your list. Baker's Bacon is made from sustainably (and humanely) raised, no added nitrates, vegetarian-fed, antibiotic-free heritage breed pork sourced from family-owned farms in Iowa. This gift set includes three packages of bacon (two Thick Sliced Double Smoked Bacon and one Thick Sliced Uncured Back Bacon), a Baker's Bacon lanyard and customizable gift message with clever bacon greetings.
Make Dinner Together
Having all the ingredients in one place to make a quick dinner is our idea of a great present. Pastene's Gluten-Free Pasta Lovers Gift Box has everything needed to cook up a fresh and easy meal. Also, it tastes just like grandma made it.
Become a Gourmet Chef
Want to impress at your next dinner party? The Levo is the kitchen tool you didn't know you always needed. Make herbal infused oil, butter and honey at home, without the time or mess of traditional methods. New to the market, Levo is a kitchen tool that will have you whipping up delicious dressings, sauces and even beauty products. Make a healthy Sesame Ginger Salad Dressing, Kale & Walnut Pesto or even a CBD Hand & Body Moisturizer.
Meal Prep Magic
Bentgo makes the cutest on-the-go salad and soup containers and sustainable options for meal prep. They will help anyone get excited about preparing all their healthy meals. Plus, really great options for the kids too!
Instagram Ready Creations
Ever wonder how those gorgeous food photos are created on Instagram? Well, it starts with some unique ingredients. Lucky for us, Civilized Coffee has recently launched their latest Gift Box "Craft Baking & Drink" which features everything a foodie photographer needs to make Insta worthy baked goods and drinks. You'll get Honey Crystals, Cacao Nibs, Cocoa Powder, Rock Candy, a bodum Milk Frother and more.
Breakfast in a Box
Get cozy with the family on a snowy morning and cook up a warm breakfast. The Woodlife Ranch Breakfast Box has everything you need to take your breakfast to the next level. You'll get Maple Buttermilk Pancake & Waffle Mix, maple syrup, coffee and even a cute cup. We love that Woodlife Ranch is a family-owned working farm in the Berkshires of Massachusetts.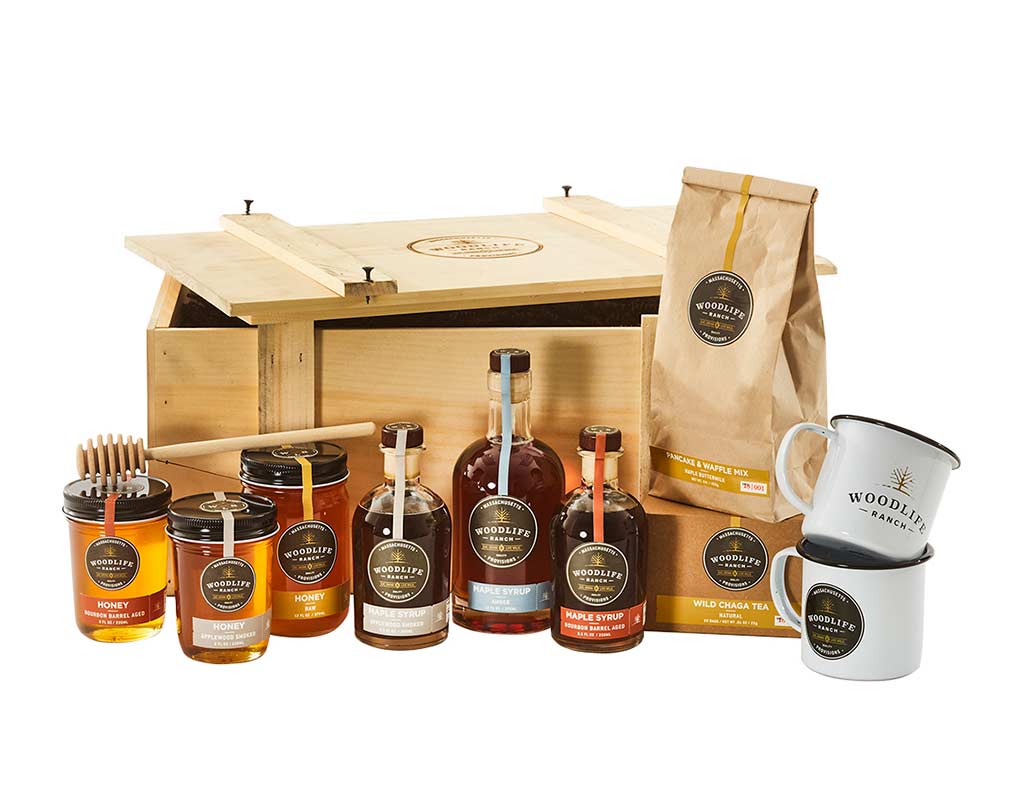 Woodlife Ranch Provisions Crate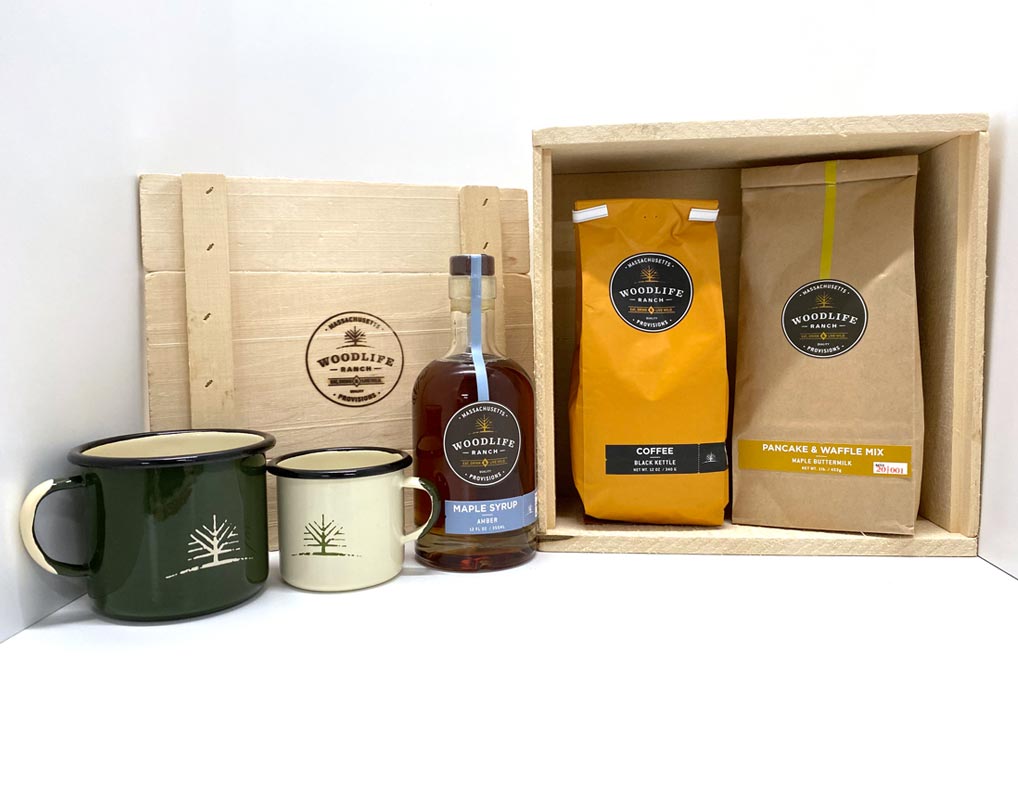 Woodlife Ranch Breakfast Box