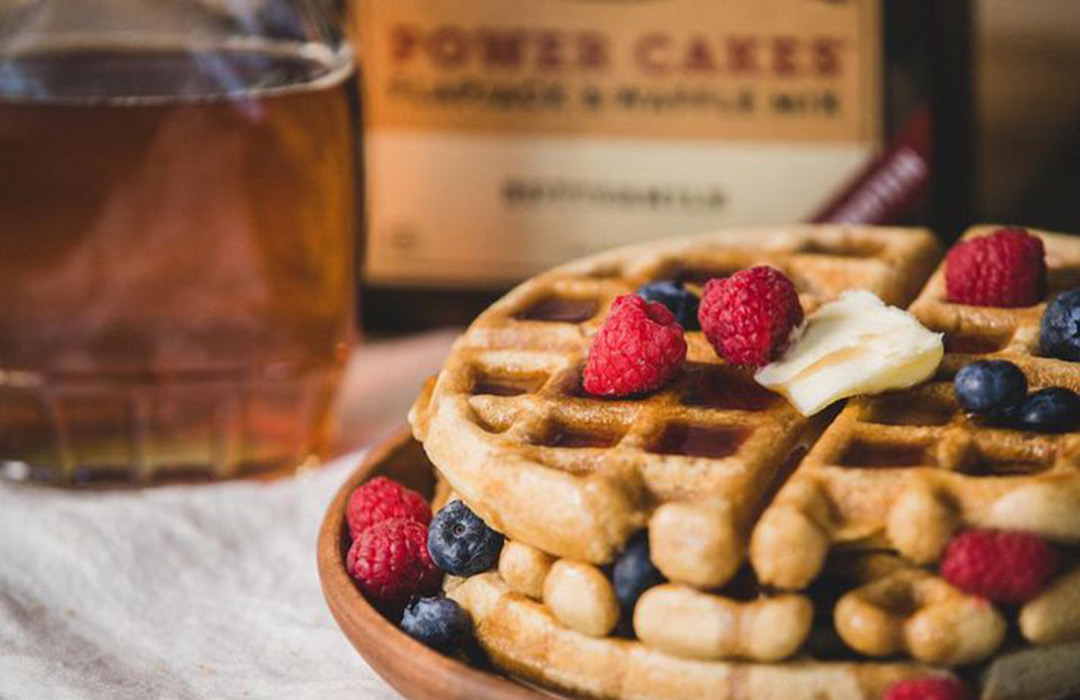 Forget Aunt Jemima, Try These Real Maple Syrups Instead
Forbes.com // June 17, 2020 // Amber Gibson
It's about time that Quaker and PepsiCo retired Aunt Jemima, not only for its obviously racist imagery of black servitude but also because the syrup is just plain bad. The first two ingredients are corn syrup and high fructose corn syrup, followed by water, cellulose gum and caramel color. These aren't ingredients that anyone should be putting into their bodies at breakfast.
Pure maple syrup is not formulated in a laboratory. Rather, the sap is gathered over 4-6 weeks, usually between February and late April depending on the region. Maple syrup is a uniquely North American food product, with 72% of the world's maple syrup produced in Quebec, using strict grading and inspection processes. Because Quebec has such strict grading requirements, you can be certain that any Canadian syrups like Canadian Finest and Purely Canadian have a baseline level of quality.
In the United States, Vermont is far and away the largest producer, with states in New England and the Midwest also producing commercial maple syrup. Family-owned Woodlife Ranch in the Berkshires of Massachusetts produces some of the best maple syrup out there, ranging in color from light golden to rich mahogany. The color corresponds to the flavor, with golden syrup being lightest in flavor, and the first syrup of the season to be tapped. Amber syrup comes mid-season and dark maple syrup is the most robust in flavor. Woodlife Ranch practices sustainable forestry and agriculture across their 1,100 acre property including soil regeneration and habitat restoration.
Finding Home Farms in Hudson Valley also makes excellent maple syrup. I tried some while staying at Cedar Lakes Estate last week . Their rye barrel-aged maple syrup in partnership with Orange County Distillery was recently a Good Food Awards Finalist. Zingerman's also sells wonderful Michigan maple syrup from Harwood Gold.
"Cooking with maple syrup brings me back to my childhood in Canada where there was ample maple syrup at breakfast," says chef Hugh Acheson. "Many think of it as only a pancake topper, but I find that it can be used in the most unexpected ways. My personal favorites have always been adding a dash of it to a morning smoothie or using in a savory spread on toast."
The Aunt Jemima brand has existed for 131 years but the pancake syrup was only introduced in 1966 and in the 1970s, when high fructose corn syrup was invented, that was quickly added to the "original" recipe. Here's hoping that Quaker's "overhauled pancake mix and syrup" planned for a fourth-quarter debut includes real maple syrup.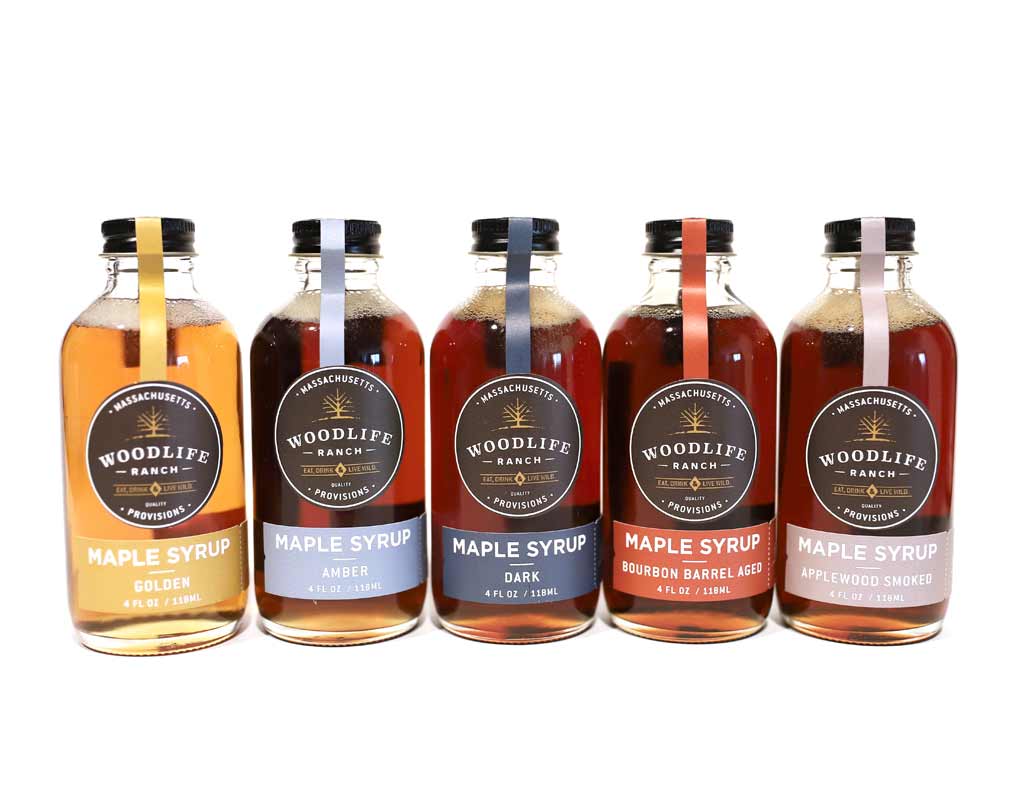 Woodlife Ranch 5 Pack Maple Syrup Sampler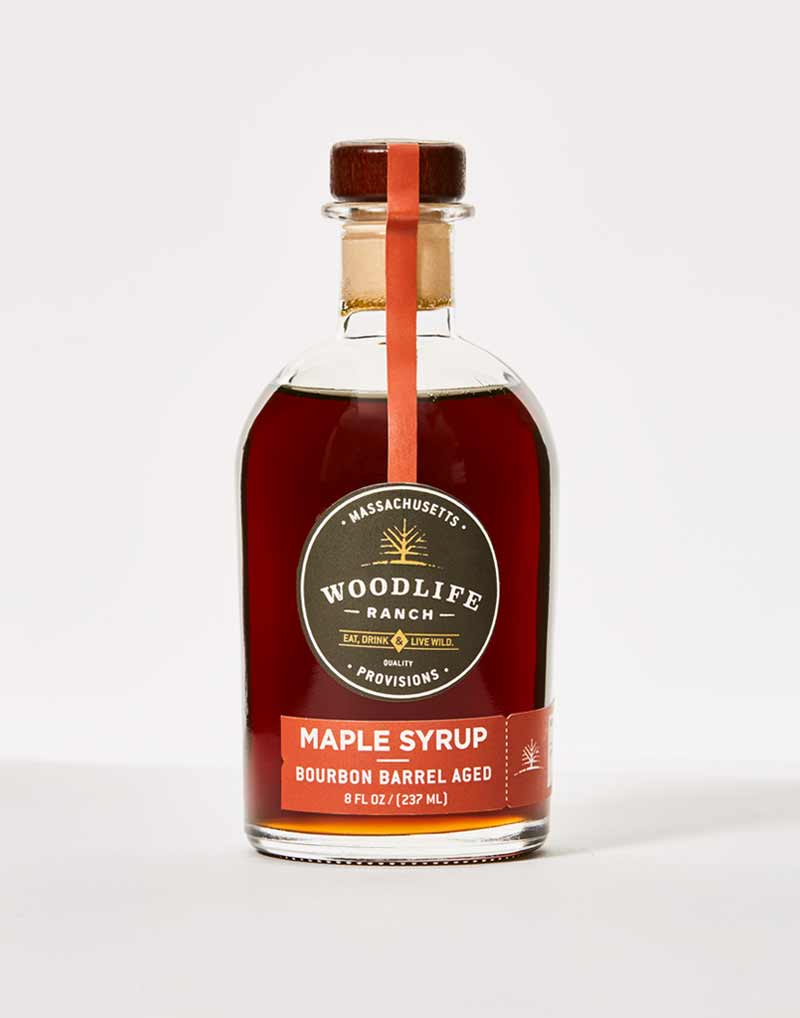 Woodlife Ranch Bourbon Barrel Aged Maple Syrup